There are 2 ways to access Tim's Hideout in Suddenly Meow 3:
In the Match 3 levels, notice the top right buttons. Click on "Menu". Then, in the next window, click on "Tim's Hideout" (it should be the last of the buttons). See Image 1.
Just complete a level. Below the victory window, you should see a button to go to the Hideout. See Image 2.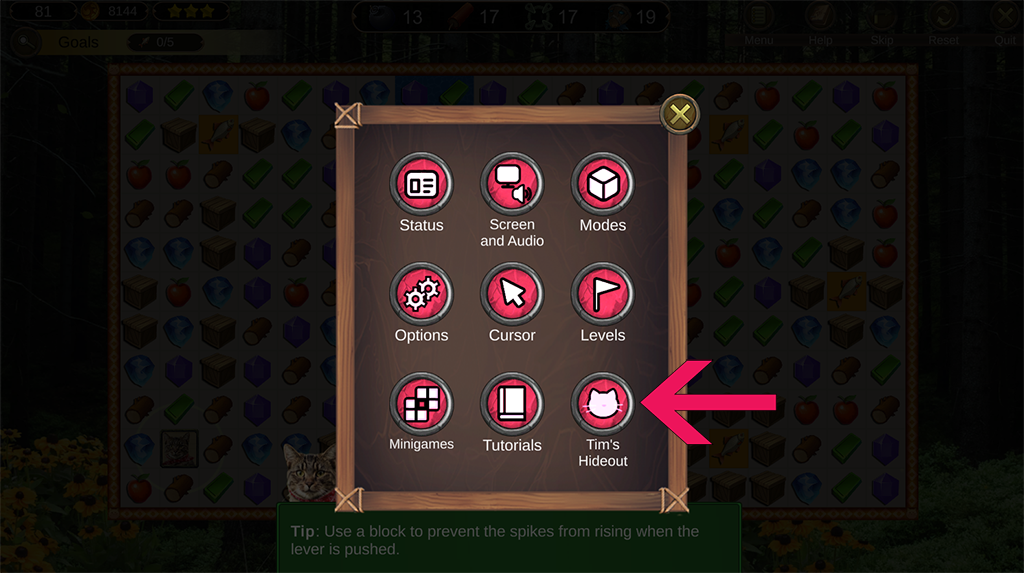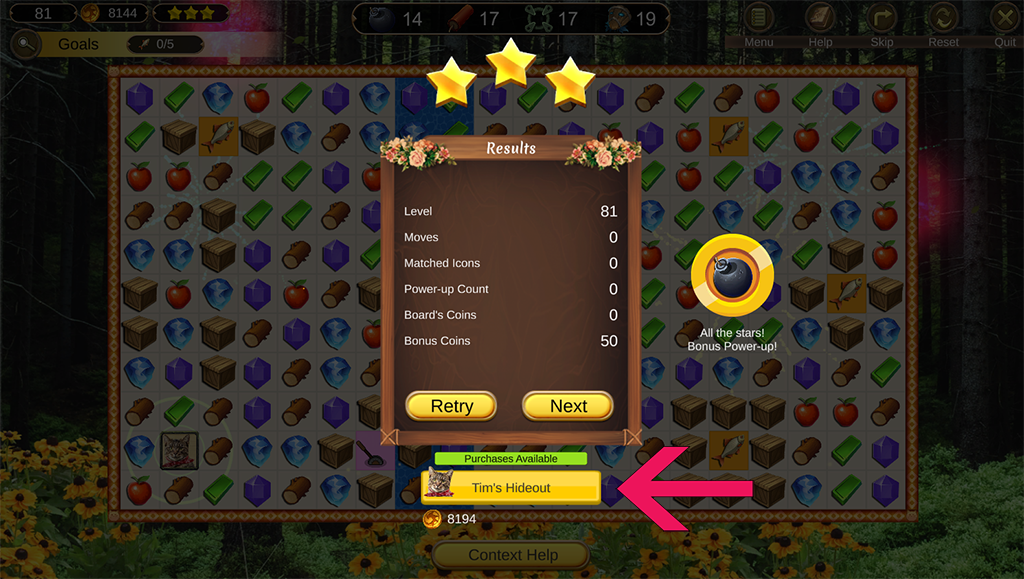 Notice that Tim's Hideout won't be available before it's unlocked: after Level 4 you'll immediately watch a story scene with Spooky talking about the Hideout. Only after watching that story scene the hideout will be unlocked and available for the rest of the game.
In Suddenly Meow 2 the way to access the Hideout is similar. And it will also be unlocked once you watch the story scene coming after Level 4.
In Suddenly Meow 1 the only way to access the Hideout is with the button below the victory window. The Hideout is unlocked after a story scene with Mary, immediately following Level 5.