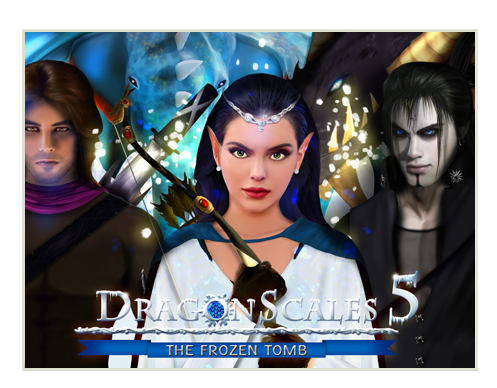 Heed the call of the Sacred Dragon! After completing her training in DragonScales 4, Zarya is ready to release the Sacred Dragon sealed at The Frozen Tomb. She will face new challenges, battle her way through several beasts, and grow to become a master warrior! DragonScales 5 adds several gameplay novelties, plenty of battles and extra missions, yielding the most complete and alluring DragonScales game ever!
Tile-matching and strategy game!
KEY FEATURES
200 new levels.
Gameplay novelties.
New! 12 missions to win magical cards and coins.
Get 65 stars (including hidden ones) to unlock the missions.
Revamped battle system based on arrows. Zarya can handle up to 5 types of arrows (Wood, Iron, Silver, Gold, and Ether) each having specific attack and control attributes. You might take a look at this video for a quick overview of battles in DragonScales 5.
Achievements and stats tracking.
The Colosseum is back, with 20 new battles.
Up to 16 unlockable magical cards, including the new Ultimate Prescience which allows you to completely replace the playable scales at your will. You can get magical cards by completing missions. Further, the in-game store allows you to purchase cards with the coins you collect. Yet more, there is a new Dragonphant bar which rewards you with extra cards!
Improve Zarya's status with stronger weapons and defensive equipment.
Special control mode for computers with a touchscreen, such as 2-in-1 computers.
Extended story arch.