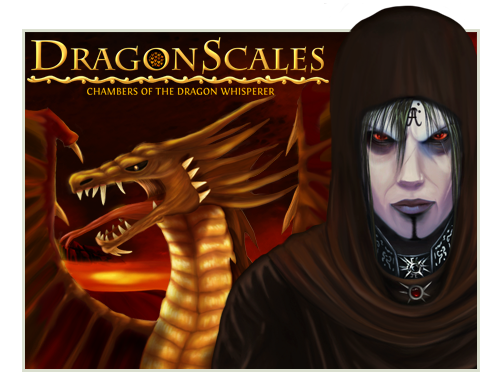 DragonScales: Chambers of The Dragon Whisperer is a tile-matching game, a fun twist to the Match 3 genre, whose gameplay develops on a board composed by hexagonal cells. Use your mind power to place scales on a board, and form clever combinations of scales having the same color. The dark and ferocious chambers of DragonScales will demand a lot of luck and intelligence!
Tile-matching and strategy game!
KEY FEATURES
Easy to learn: You'll receive introductory lessons by the Dark Mentor of dragons, to learn the basics of DragonScales' intuitive gameplay.
Multiple game modes: Each of the 8 dragons of the game introduces specific challenges: solve shaped boards, capture special cross scales, clear mythical symbols, and many more gaming goals.
HD Graphics: Enjoy awesome graphical art to recreate an immersive experience.
Challenging chambers: The degree of difficulty increases as you progress. Are you fast enough to play your scales before the moon bar depletes? Are you ready to devise crafty strategies for clearing mythical symbols? Test your strategies against all of the game's trials.
Powerful items: Complete chambers to receive items and coins to buy Sacred Hammers, Dragon Meteors, Power Blasts, and many more items to help you during your play.
Perfect for brain-fitness: DragonScales provides a rich and relaxed gaming experience, perfect to train your mind and hone your problem-solving skills.
Easy to learn, in minutes you'll be collecting scales, clearing mythical symbols, invoking supernatural items to cast attacks on the boards and release all the dragons. With its innovative approach and diverse challenges, DragonScales will provide you with fun sessions of brain-fitness and relax.
Purchase and play DragonScales on
You may also like...