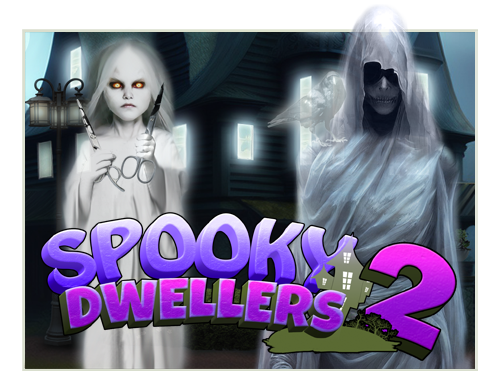 Your parents' house has been overrun by mischievous spooky dwellers, and it's up to you to cast them out! Utilize the power of sacred talismans to banish these eerie creatures from haunted Match 3 boards. Develop strategies with the sacred talismans, conquer challenging puzzles, and master thrilling mini-games to ultimately expel the spooky dwellers. Additionally, create a captivating Halloween-themed 3D playground. Immerse yourself in an unforgettable journey filled with mystery as you harness the power of light to restore harmony to your parents' house. Are you ready to rise to the occasion and banish these spooky dwellers once and for all?
Match 3 game.
KEY FEATURES
90 Match 3 levels.
Build a spooky 3D playground.
Hidden Object minigames.
Swap puzzle and memory minigames.
Brain teasing Match 3 challenges.
Collect trophies for more coins.
Purchase and play Spooky Dwellers 2