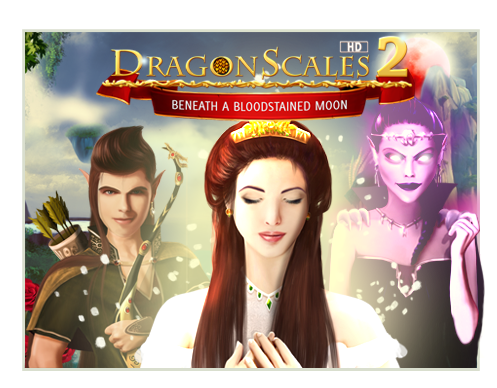 The forces of evil are using the powers of the bloodstained moon to rule the world. Fortunately, Princess Claudine has summoned the help of an awesome ally: you. In DragonScales 2 you'll be playing scales on a board to form combinations of scales having the same color. Easy to learn, in this game you'll be able to collect scales, release magical runes, cast special powers, activate switches to modify boards, explode bombs, and many more strategic actions! You'll also have to fight several evil bosses in one-to-one rampant match-3/strategy battles! More than 150 fun, relaxed and smart play sessions!
Tile-matching and strategy game!
KEY FEATURES
Easy to learn, perfect for brain-fitness, with progressive difficulty.
150 new levels including strategy elements.
HD Graphics: Enjoy awesome graphical art to recreate an immersive experience.
New mechanics based on activating arrows, exploding bombs, etc.
New Battle Mode to fight evil bosses in rampant match-3 duels.
Adventure Mode featuring the heroic story of Princess Claudine.
Practice Mode with simple, relaxed levels.
Colosseum Mode featuring battles against 18 enemy characters.
Get up to 5 hero powers for Princess Claudine.
3 different mini-games in Adventure Mode to win extra coins.
You may also like...