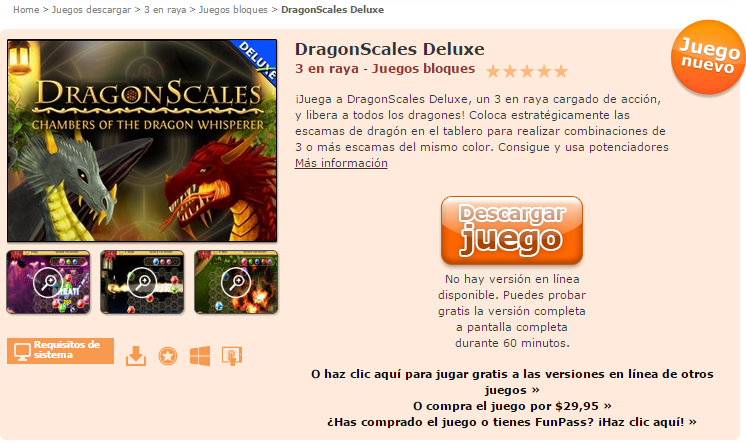 Great news! Our game DragonScales: Chambers of The Dragon Whisperer has been localized into 6 languages (German, Dutch, French, Spanish, Italian and Portuguese) thanks to the great work of GameHouse's localization team. They've carried out a fantastic translation, which included localization of textual and non-textual elements of the game. All of this started a few months ago, with the adapting of a special DragonScales build suitable for localization. After weeks of hard work, we're very excited to bring our original gameplay to a broader audience. As of today, the game is available on zylom.com:
A huge thank you to all of you who sent emails and were on the lookout for fresh news of DragonScales and our new projects. Thank you!
P.S. Stay tuned for news and updates on our next project: DragonScales 2! A new challenge lies ahead! More levels, new game modes, more fun!