Coming Soon: Spooky Dwellers
Update: Here's a guide for Spooky Dwellers, comprising levels from both the Standard and the Collector's Edition.
After several months of hard work, our new Match 3 game is complete. The name of the game is Spooky Dwellers and it features a cool and fun mechanic. Essentially, on most of the Spooky Dwellers boards there are ghosts on the edges (the dwellers), and there are also sacred talismans that emit a light to repel those ghosts. Your goal is to destroy obstacles on the board and direct the light towards the ghosts. Of course, there are also several mini-games, such as hidden objects.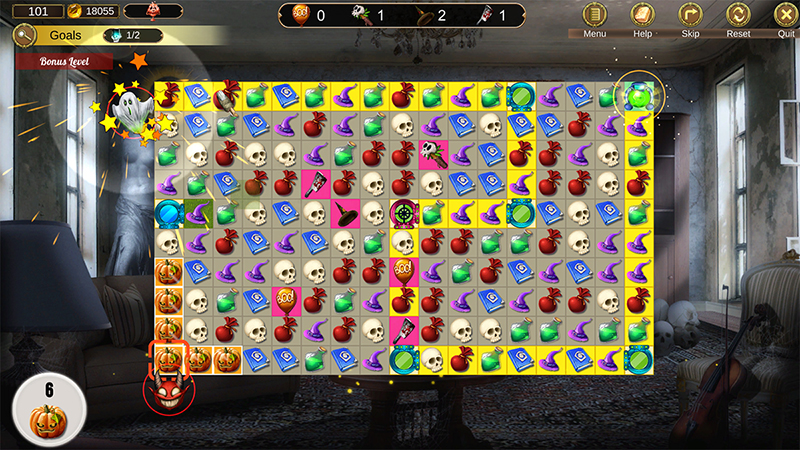 Furthermore, the game will have 2 versions: Standard, and Collector's Edition (which includes 60 bonus levels, more mini-games and many other features). These versions will be available for Windows and, hopefully, macOS (still a work in progress).
The game should be available for sale next month. We hope you like it 🙂