DragonScales 6 game: Solution for Level 5-8
Some players of the latest DragonScales game, DragonScales 6: Love and Redemption, have reached out to us asking about a solution for Level 5-8. That level might seem a bit intimidating at first look, but once you figure out the little tricks for several parts of the board you'll agree it's kind of easy. Let's take a look at the initial configuration of the board.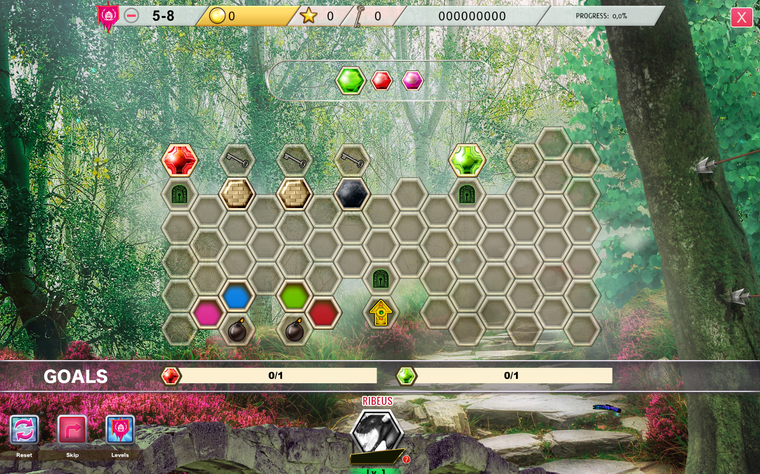 A typical DragonScales board. We have two goals only: capture the red and the green cross-scales. There are some novelties, though, specific to DragonScales 6: keys and doors. Cells with a door icon won't accept scales on them, so you'll first have to remove the doors. That means you won't be able to clear the top-left red cross-scale, or the green cross-scale or activate the arrow until you manage to remove the respective doors. To remove a door just click on it, but you'll obviously need to capture at least one key beforehand. To capture a key, just form a combination containing the cell with the key.
The trick for this level is activating the two bombs to break the blocks hindering access to 2 of the 3 top keys. Play wisely to bypass the color restrictions.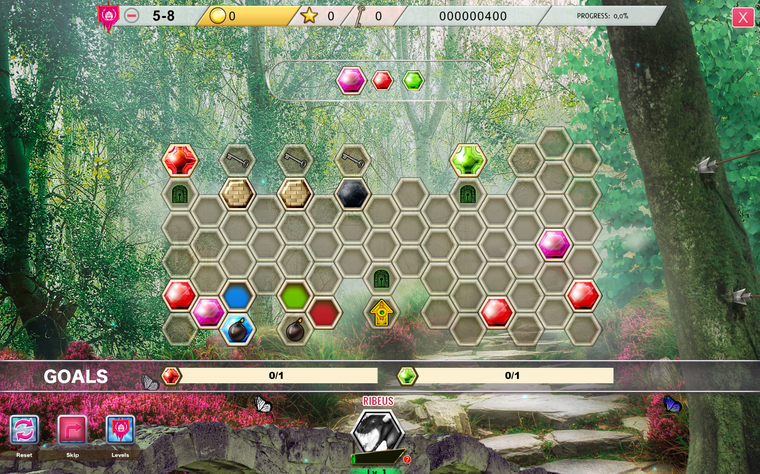 For instance, note in the above image that I've played a set of scales that allowed a blue dragonscale to be placed on the bomb, with a pink dragonscale on the pink-restricted cell. That's ideal because I can now play a blue dragonscale on the blue-restricted cell. Later on, another blue dragonscale will form a combination and activate the bomb.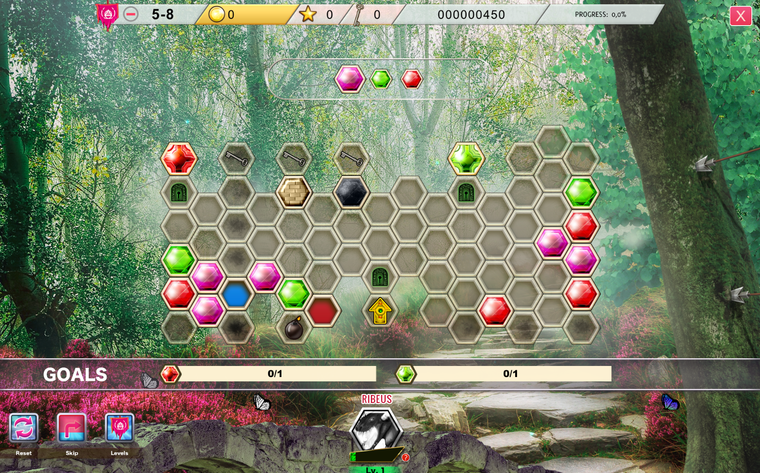 Now simply capture the key. And apply a similar procedure to activate the other bomb. After that you'll be able to capture other key.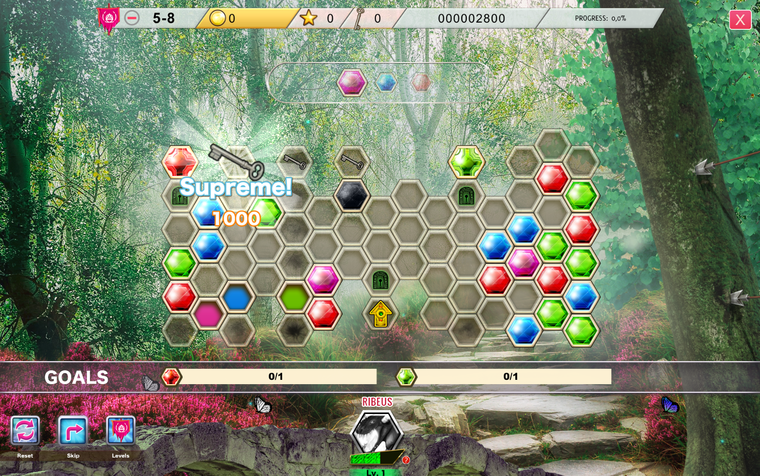 We have 2 keys. Let's spend one key to open the door which is blocking access to the arrow.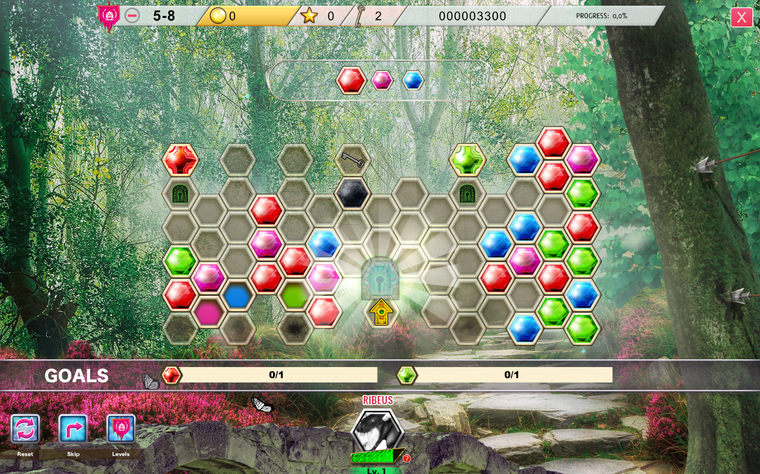 Activate the arrow. That way you'll be able to access the final key.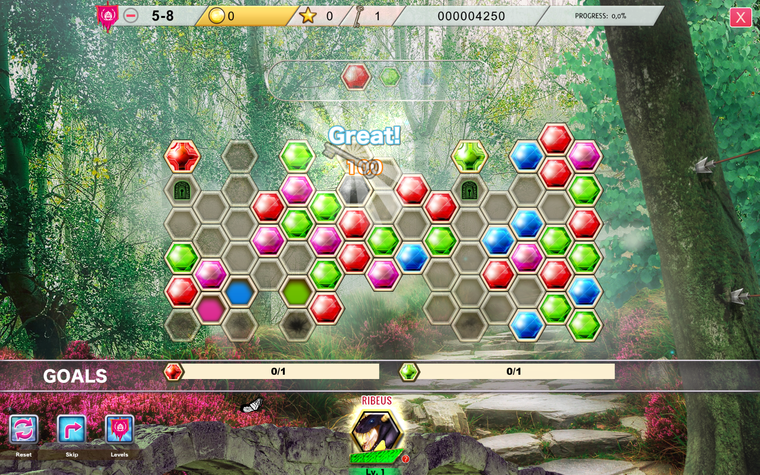 At this point you'll have 2 keys left. Use them to open the doors blocking access to the red cross-scale and the green cross-scale. And that's all. Puzzles in the DragonScales 6 game are not too complex. In fact, in contrast to this DragonScales 4's board or this DragonScales 3's board, DragonScales 6's boards are easy. Good luck with the dragonscales! 🙂